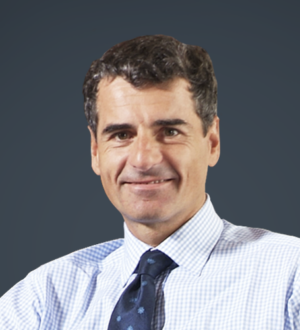 Andrés Velasco
(Chile)
Andrés Velasco is the Dean of the School of Public Policy at the London School of Economics and Political Science. Previously, he was a member of the G20 Eminent Persons Group (2017-2018) and during 2015 to 2016, he co-chaired the Global Panel on the Future of the Multilateral Lending Institutions. He was a member of the Global Oceans Commission (2013-2016). Mr. Velasco was a presidential candidate in Chile in 2013 and between 2006 and 2010, he served as the Minister of Finance of Chile. During this tenure, he was recognized as Latin American Finance Minister of the Year by several international publications due to his work to save Chile´s copper windfall and create a rainy-day fund.
Mr. Velasco served as Professor of Professional Practice in International Development at the School of International and Public Affairs, Columbia University (2013-2017). He was Sumitomo-FASID Professor of International Finance and Development at the Harvard Kennedy School (2000-2006). He was Associate Professor of Economics and Director of the Center for Latin American and Caribbean Studies at New York University. He was president of the Latin American and Caribbean Economic Association (LACEA) from 2005 to 2007.
In February 2006 he received the Award for Excellence in Research from the Inter-American Development Bank. He has served as a consultant to the International Monetary Fund, the World Bank, the Inter-American Development Bank, and to governments, central banks and private businesses around the world.
Andrés Velasco received a B.A. in economics and philosophy and an M.A. in international relations from Yale University. He holds a Ph.D. in Economics from Columbia University and was a postdoctoral fellow in political economy at Harvard University and the Massachusetts Institute of Technology.