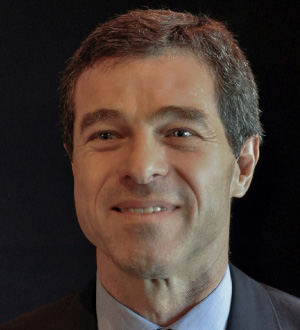 Ernesto Talvi
(Uruguay)
Ernesto Talvi, a former Presidential Candidate and Minister of Foreign Affairs of Uruguay, is currently a Senior Fellow at the Real Instituto Elcano in Madrid.
Before entering politics and government in 2018, he was a nonresident senior fellow the Brookings Institution and Director of the Brookings Global-CERES Economic and Social Policy in the Latin America Initiative between 2012 and 2018. He also served as Academic Director of CERES in Uruguay between 1997 and 2018.
Dr Talvi has an extensive teaching experience. He was a visiting professor at Columbia University in New York, professor of International Economics at the Universidad ORT in Uruguay, and visiting lecturer at Universidad Torcuatto di Tella in Buenos Aires, Argentina, and Fundaçao Getulio Vargas in Rio de Janeiro, Brazil. His academic work focuses on global and emerging markets macroeconomics with special emphasis on Latin America, stabilization programs, fiscal policy, capital flows, and financial crises.
Dr. Talvi also has an extensive experience in economic policy research and monetary policy. Between 2001 and 2011 he was a special advisor to the Research Department of the Inter-American Development Bank (IADB) on global and regional macroeconomic and financial affairs. He also served as chief economist and head of research of the Central Bank of Uruguay between 1990 and 1995.
Finally, he is a founding member of the Latin-American Macroeconomic and Financial Committee, was a member of the World Economic Forum Global Agenda Council on Latin America, and a member of the Executive Committee of the Latin American and Caribbean Economic Association.
Dr. Talvi has a Ph.D. in economics and an M.B.A. in finance from the University of Chicago and a B.A. in economics from the Universidad de la República Oriental del Uruguay.