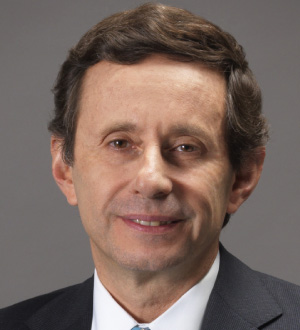 José de Gregorio
(Chile)
Jose De Gregorio is Full Professor and Dean of the School of Economics and Business at University of Chile. He was Governor of the Central Bank between 2007 and 2011 and also served as Vice-Governor (2003-2007) member of the Bank's Board (2001-2003). From March 2000 until June 2001 Mr. De Gregorio served as a "tri-minister", acting as the minister of the combined portfolios of the Economy, Mining and Energy. Between 1997 and 2000 he was Professor and Head of post-graduate programs at the Center of Applied Economics at the University of Chile. He was also Professor at the Pontificia Universidad Católica de Chile, Visiting Professor at Anderson School, University of California, Los Angeles (UCLA), and has a taught at Massachusetts Institute of Technology (MIT).
Mr. De Gregorio was an Economist in the Research Department of the International Monetary Fund (IMF) in 1990 and 1994. He has worked as a consultant for international organizations (IMF, World Bank, IDB and United Nations) and foreign companies. He was a visiting researcher at the IMF and the World Bank. From 1983 to 1986 he was a researcher at the Corporación de Investigaciones Económicas Para Latinoamérica (Corporation for Latin American Economic Research), CIEPLAN. He has published widely in international academic journals and books on issues of monetary policy, exchange rates, international finance, and economic growth. He has served as a referee and member of editorial boards for several academic journals.
He holds a Ph.D. in Economics from Massachusetts Institute of Technology (MIT). He has a degree in civil engineering and a master's degree in engineering from the University of Chile. He received Marcos Orrego Puelma the best graduate of his class.